Rookies' huge homers pave way for Polar Bear walk-off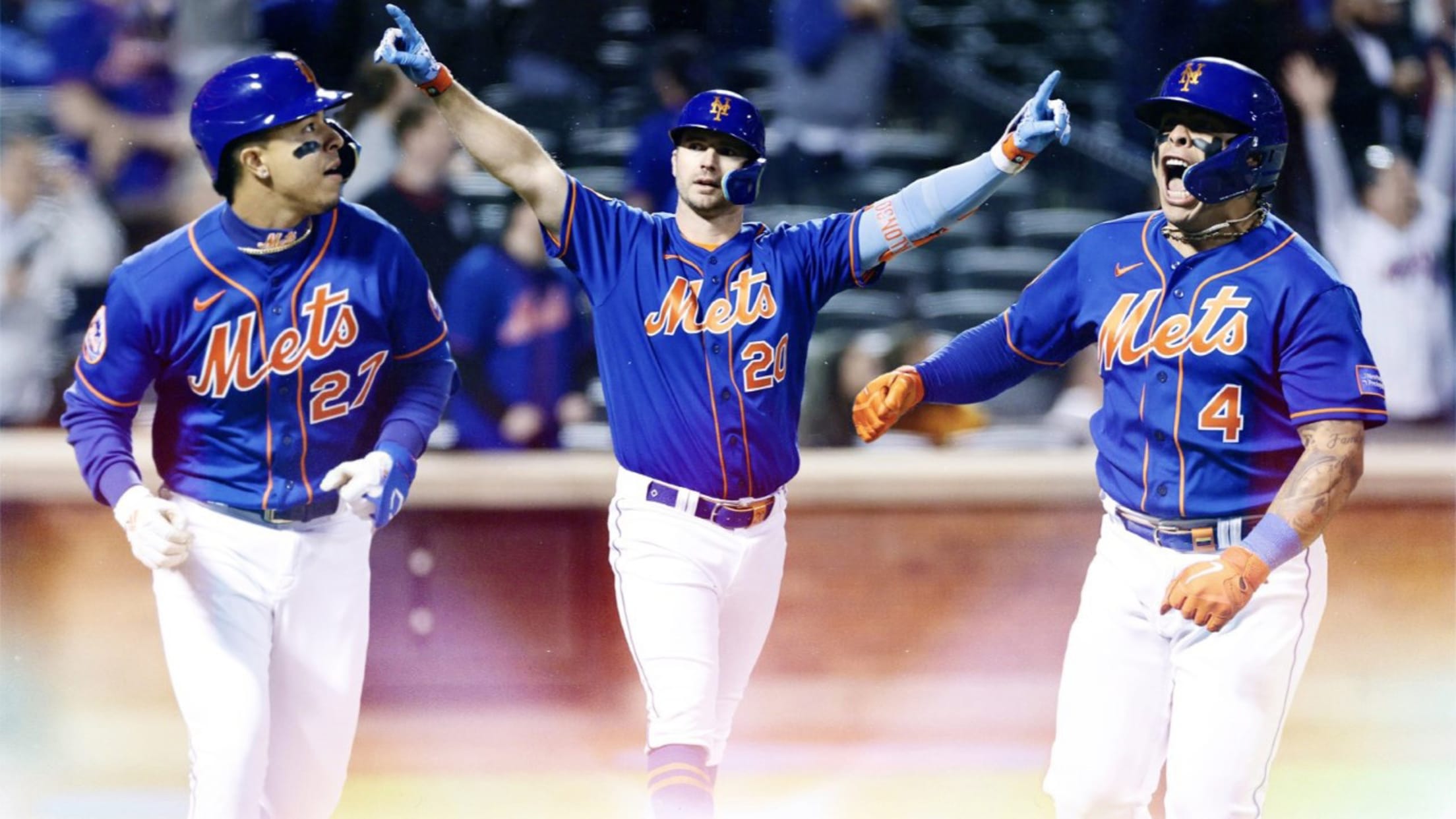 NEW YORK -- The future was laid out before the Mets, plain to see: one at the plate, one in the on-deck circle, one near the dugout exit awaiting his turn to bat. The Mets were trailing the best team in baseball by three runs in the ninth, but they
Blue Jays punch back at Yanks with epic walk-off homer
TORONTO -- The Blue Jays just landed their counterpunch in dramatic fashion. Danny Jansen launched a walk-off three-run home run in the bottom of the 10th to break a scoreless tie that felt like it might last forever Wednesday night at Rogers Centre. This game demanded drama, though. It's all
Astros storm back in walk-off for 'win of the year' 
Tucker completes five-run comeback for season-high fourth win in a row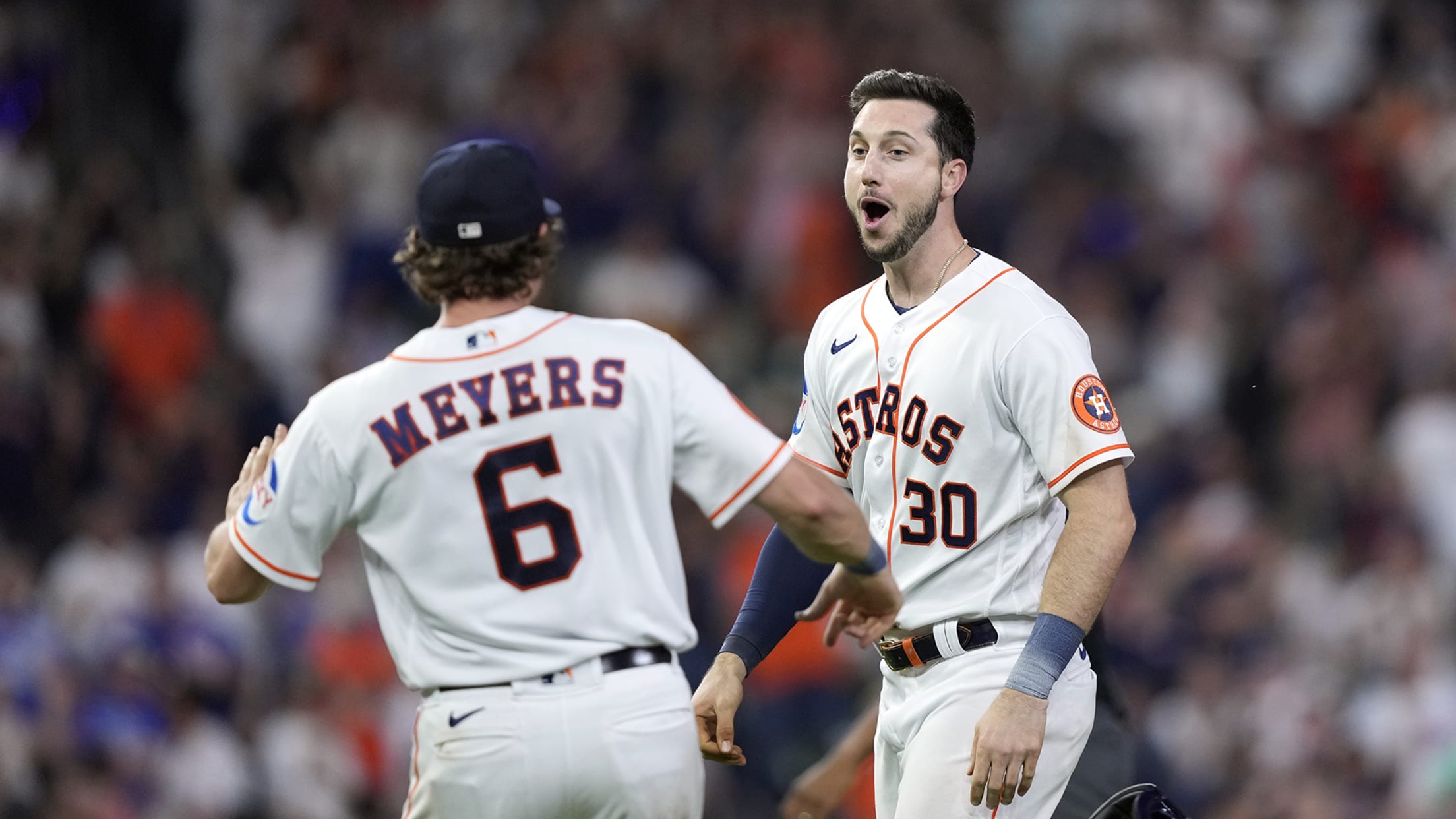 HOUSTON -- If Astros manager Dusty Baker were to hand out a game ball Wednesday night at Minute Maid Park, he would have needed to bring a case of them. There was the two-run home run in the ninth inning by Jake Meyers that gave the Astros some life, the
10 players getting buzz as potential trade candidates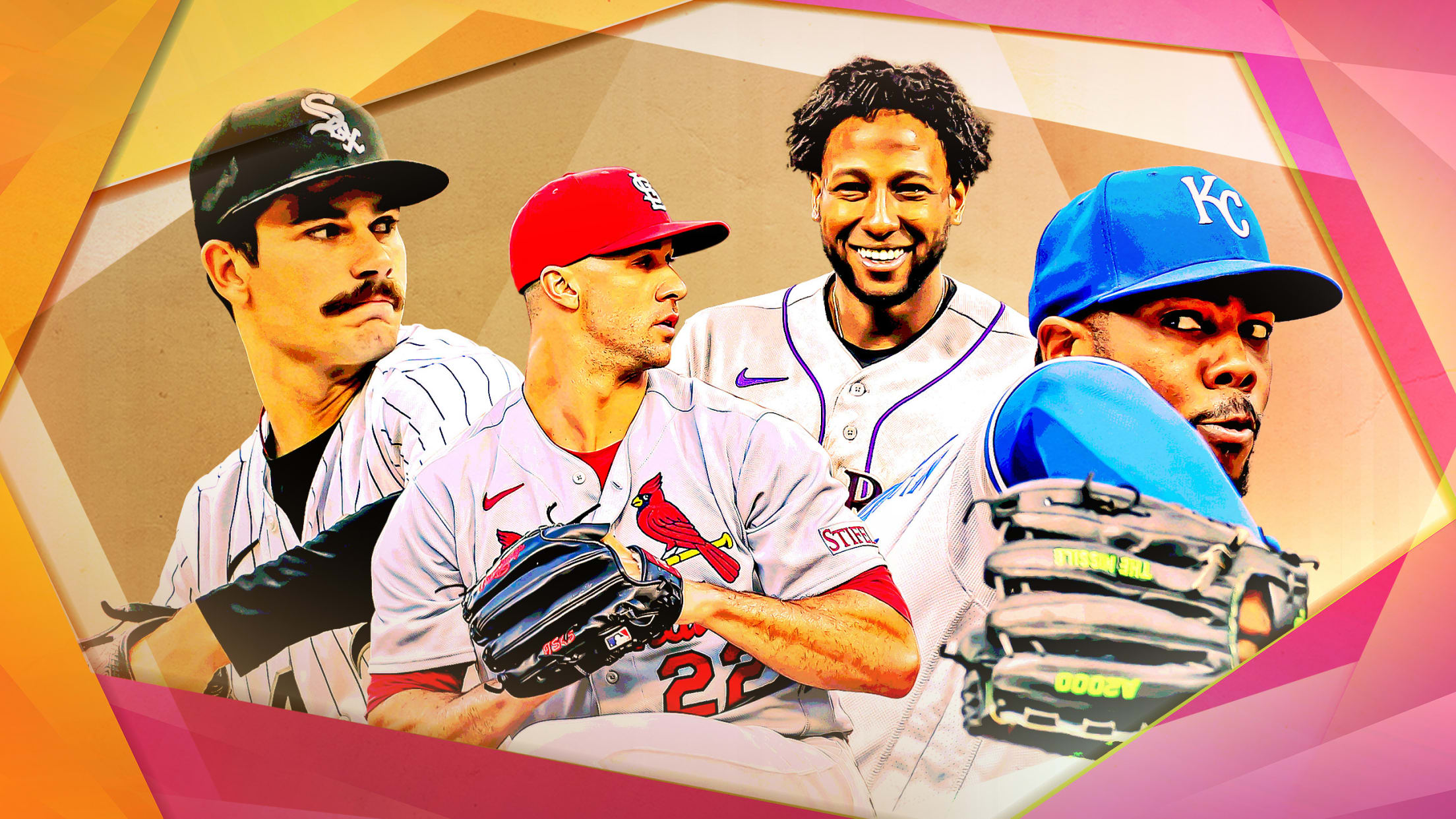 Trade stock is a funny thing. The closer we get to the Trade Deadline, the more important it can become for a player to thrive, increasing their value as clubs around the league look to bolster their rosters for the stretch run. Yet as we sit here just past the
Are the standings upside down? A division-by-division look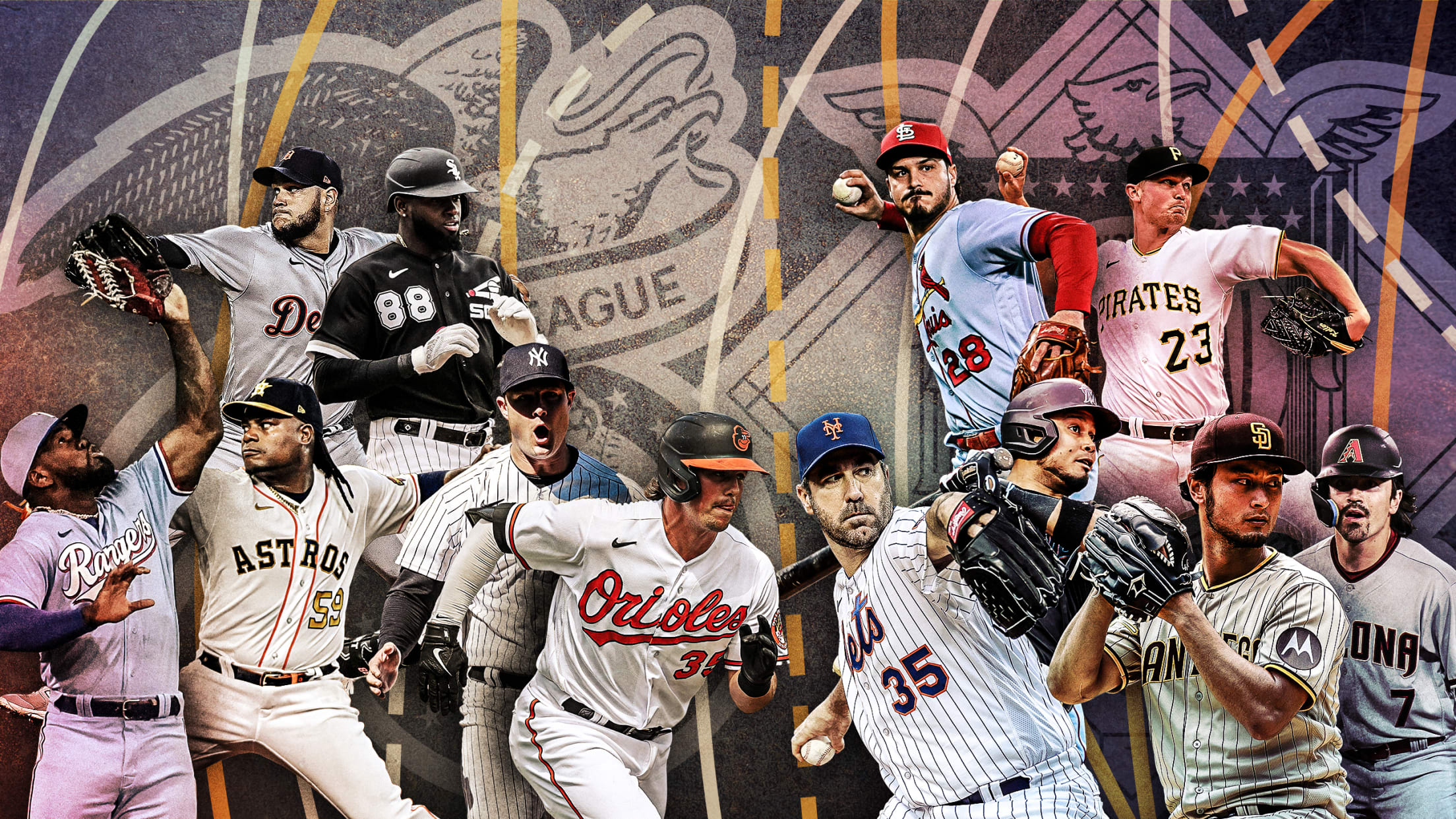 Projections, in many ways, exist to remind us not to get too carried away with what our eyes are telling us. The season may be one-quarter over, but as much as we might believe that one-quarter of the season is the totality of everything that matters, it isn't. It's only
He wears No. 25. He blasts HRs. Have the A's found next Big Mac?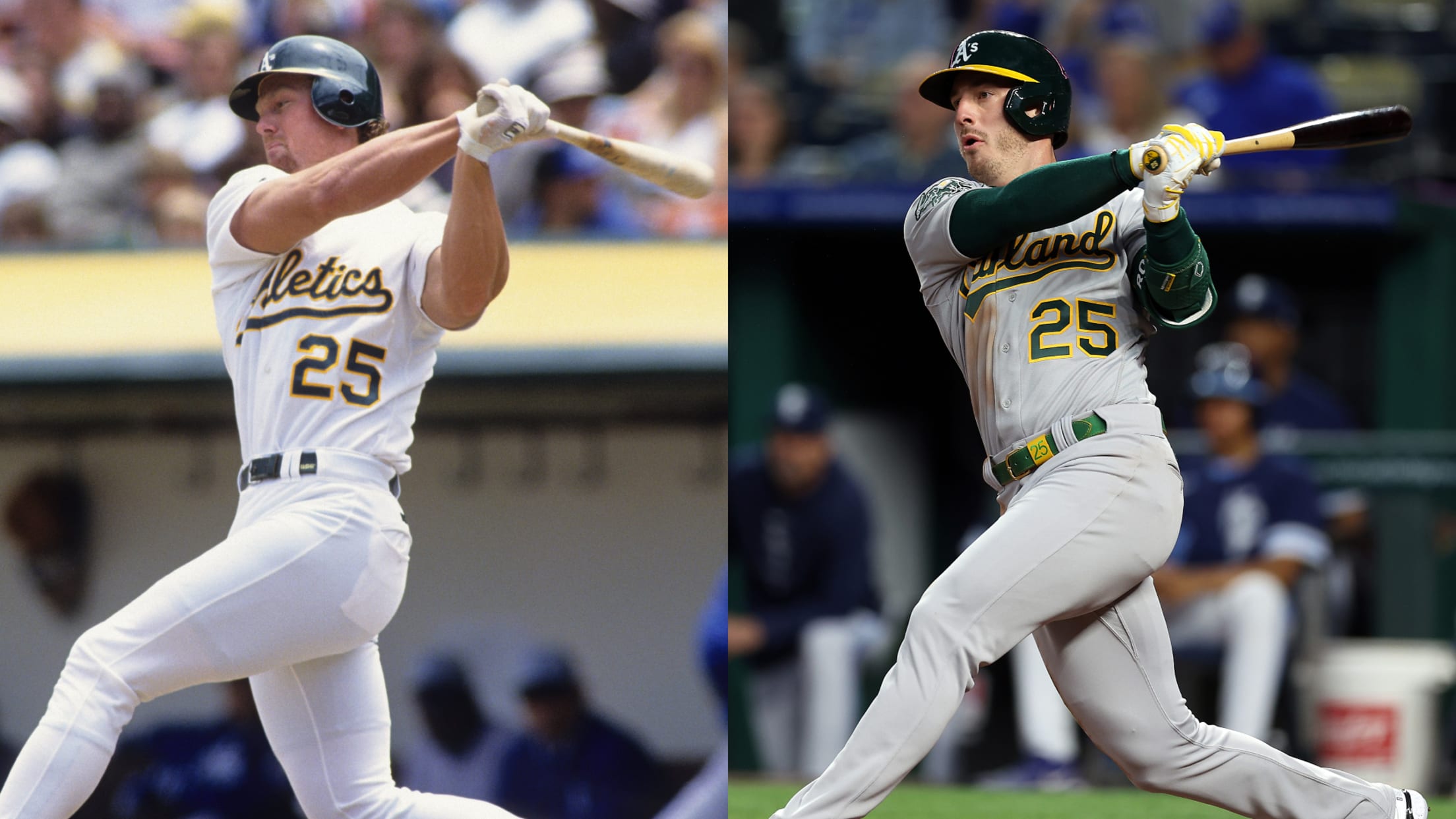 A's fans of some length of time are used to seeing a slugger wearing the number 25 on his back crushing long home runs at a furious pace for their favorite team. Mark McGwire belted 363 homers during his 12 seasons with Oakland, many of them tape-measure blasts. McGwire (1996),
Germán suspended 10 games, fined for foreign substance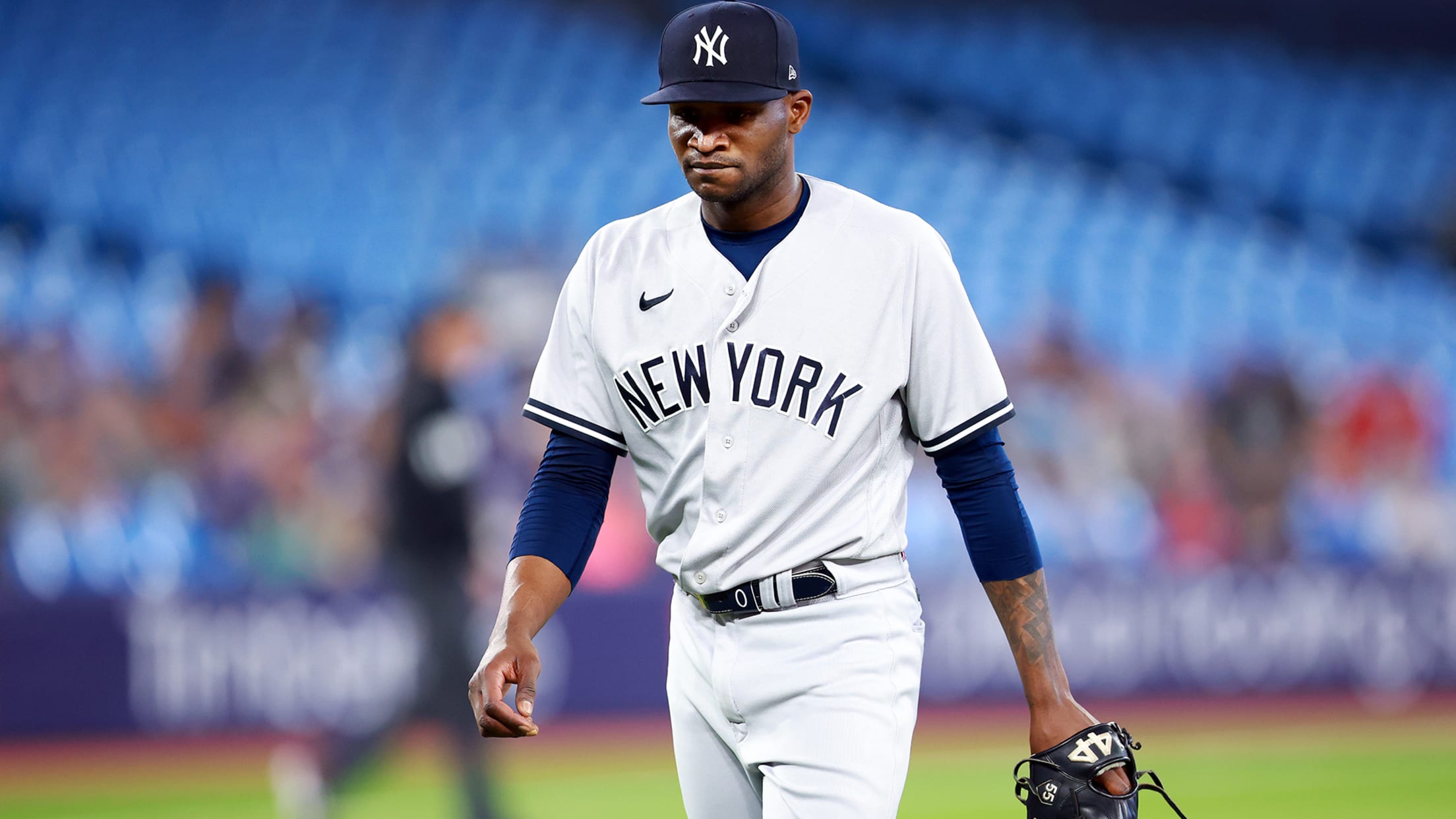 TORONTO -- Yankees pitcher Domingo Germán received a 10-game suspension and an undisclosed fine on Wednesday for violating the prohibitions on foreign substances, which resulted in his ejection prior to the bottom of the fourth inning of Tuesday's game against the Blue Jays at Rogers Centre. The suspension of Germán
Here are 30 of the best prospect finds -- 1 for each team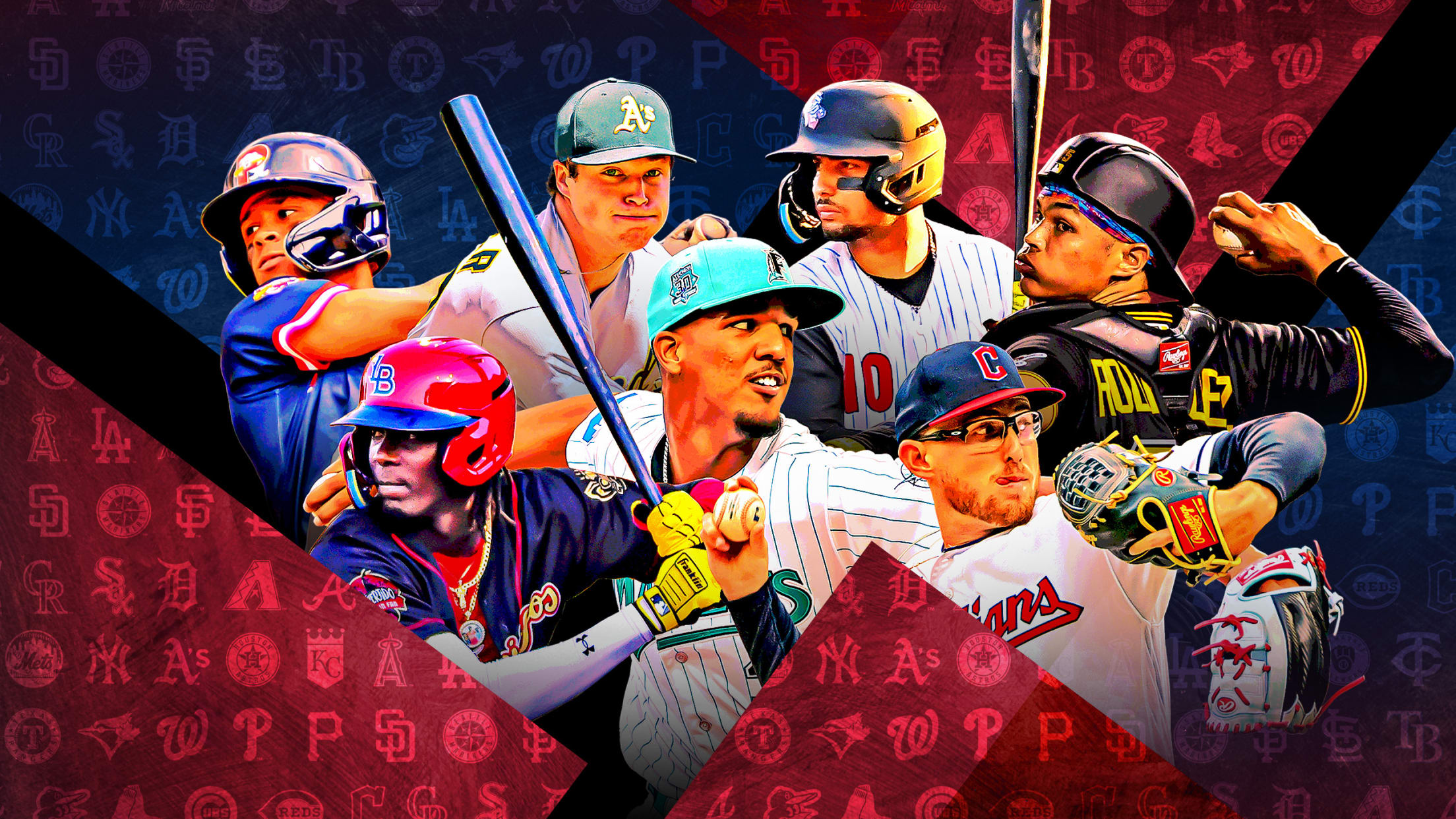 Big-money additions are all the rage in every farm system and for good reason. Those prospects come with a ton of hype and generally speaking the tools to back it up. But taking lesser-known talents -- whether they be late Draft picks, low signings or trade throw-ins -- to the
Seiya is first Japanese-born MLB player to homer in 3 straight PAs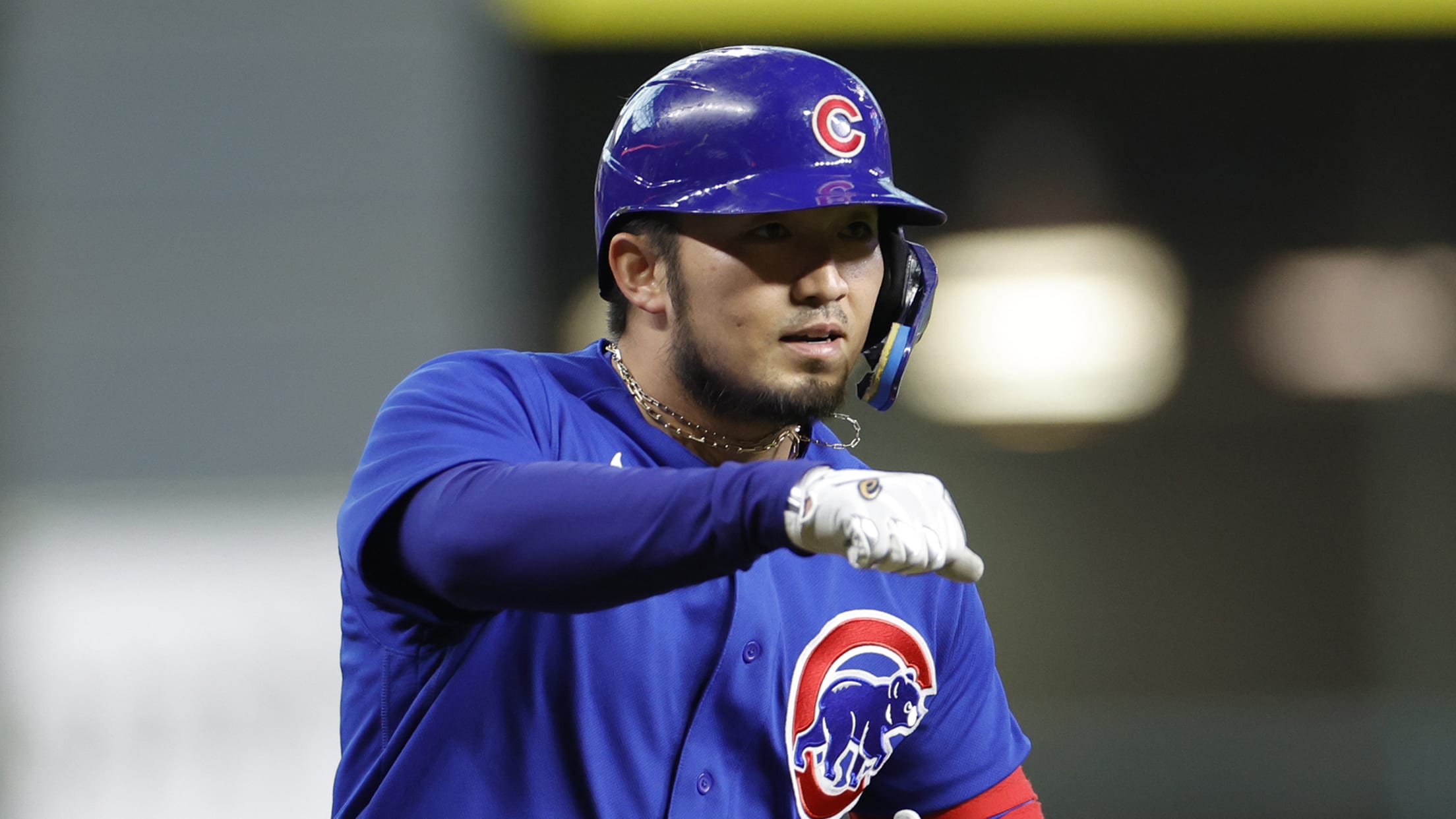 HOUSTON -- There have been signs of late that Seiya Suzuki was rediscovering his power. Sitting in the visitors' dugout at Minute Maid Park on Wednesday, Cubs hitting coach Dustin Kelly was confident that would continue, too. "He's going to hit home runs," Kelly said. "We know they're going to
'Anybody, anytime' can play hero for Braves
Acuña continues 'incredible' pace with HR in 4th straight game, sparks comeback win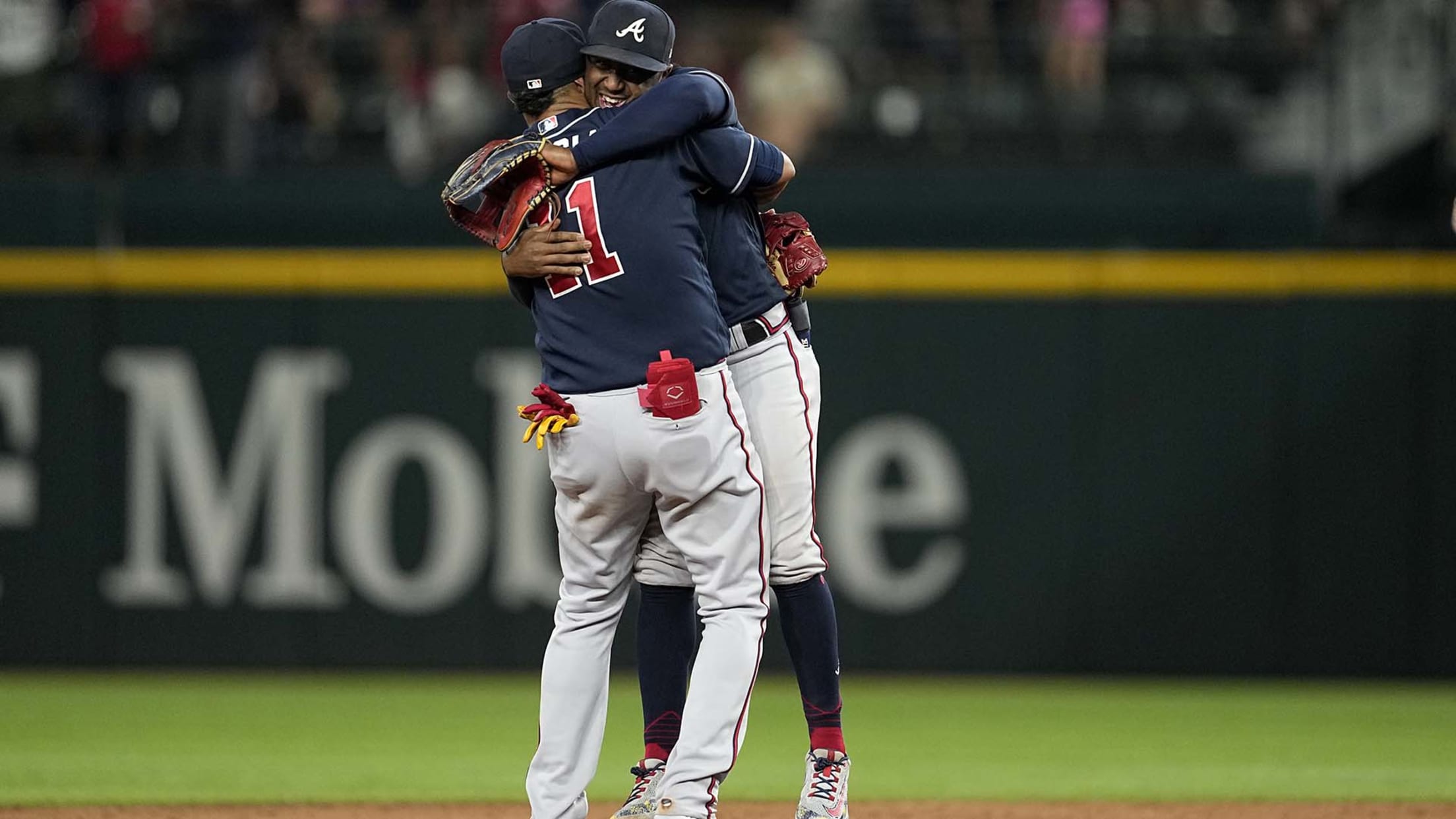 ARLINGTON -- In the series finale against Texas at Globe Life Field, the Braves' offense was firing on all cylinders, sparking a late comeback in a 6-5 victory over the Rangers and Atlanta's first series win over Texas since 2003. Eddie Rosario got the party started early with a two-run
Senga ghosts Rays into 12 K's, setting mark for Japanese Mets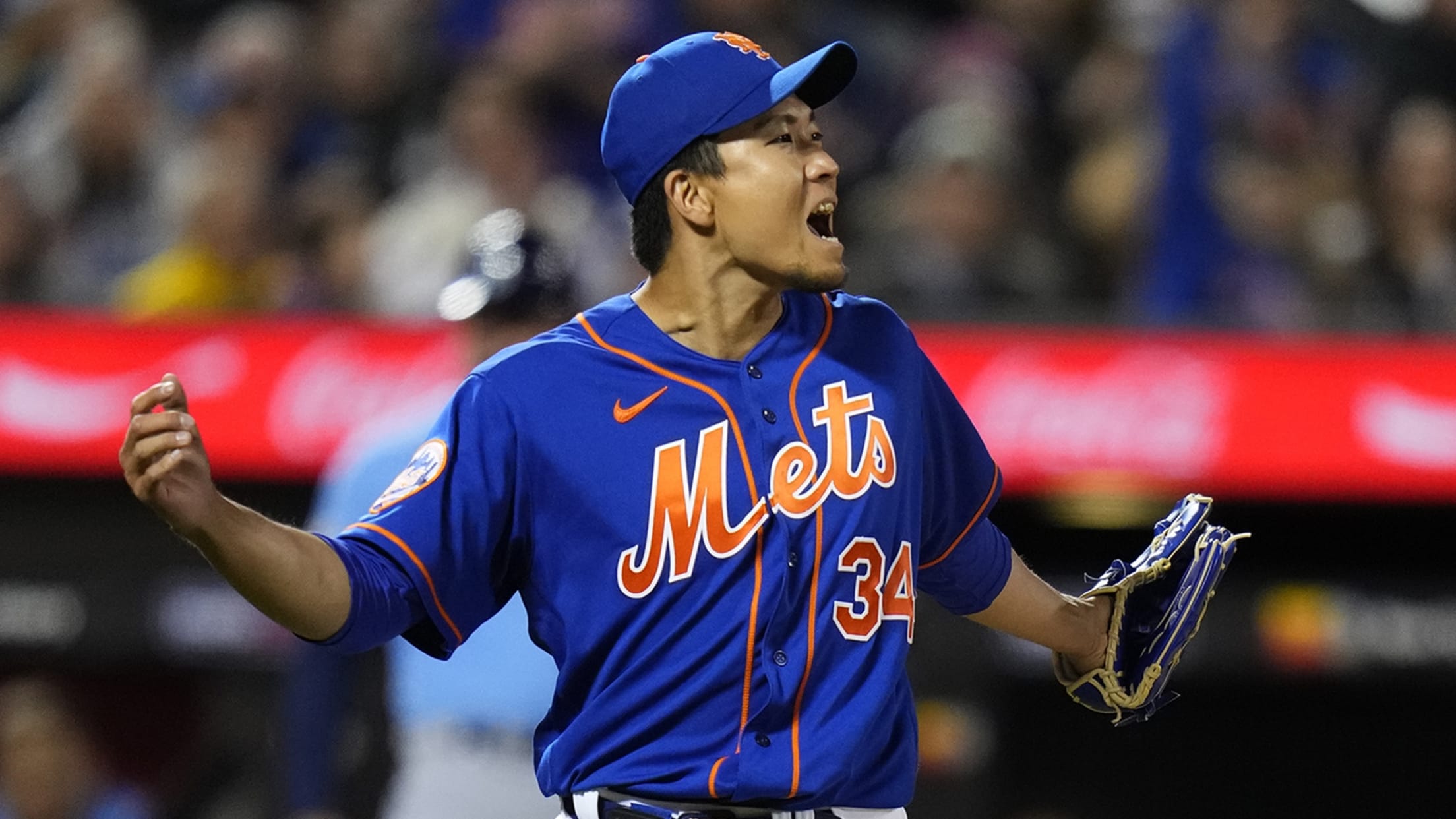 NEW YORK -- If the early season has taught the Mets anything about Kodai Senga, it's that his signature ghost forkball is as unhittable as they had hoped. Senga set a Mets record for Japanese-born pitchers with 12 strikeouts in a walk-off, 8-7 win over the Rays on Wednesday night,
Arenado records 1,000th career RBI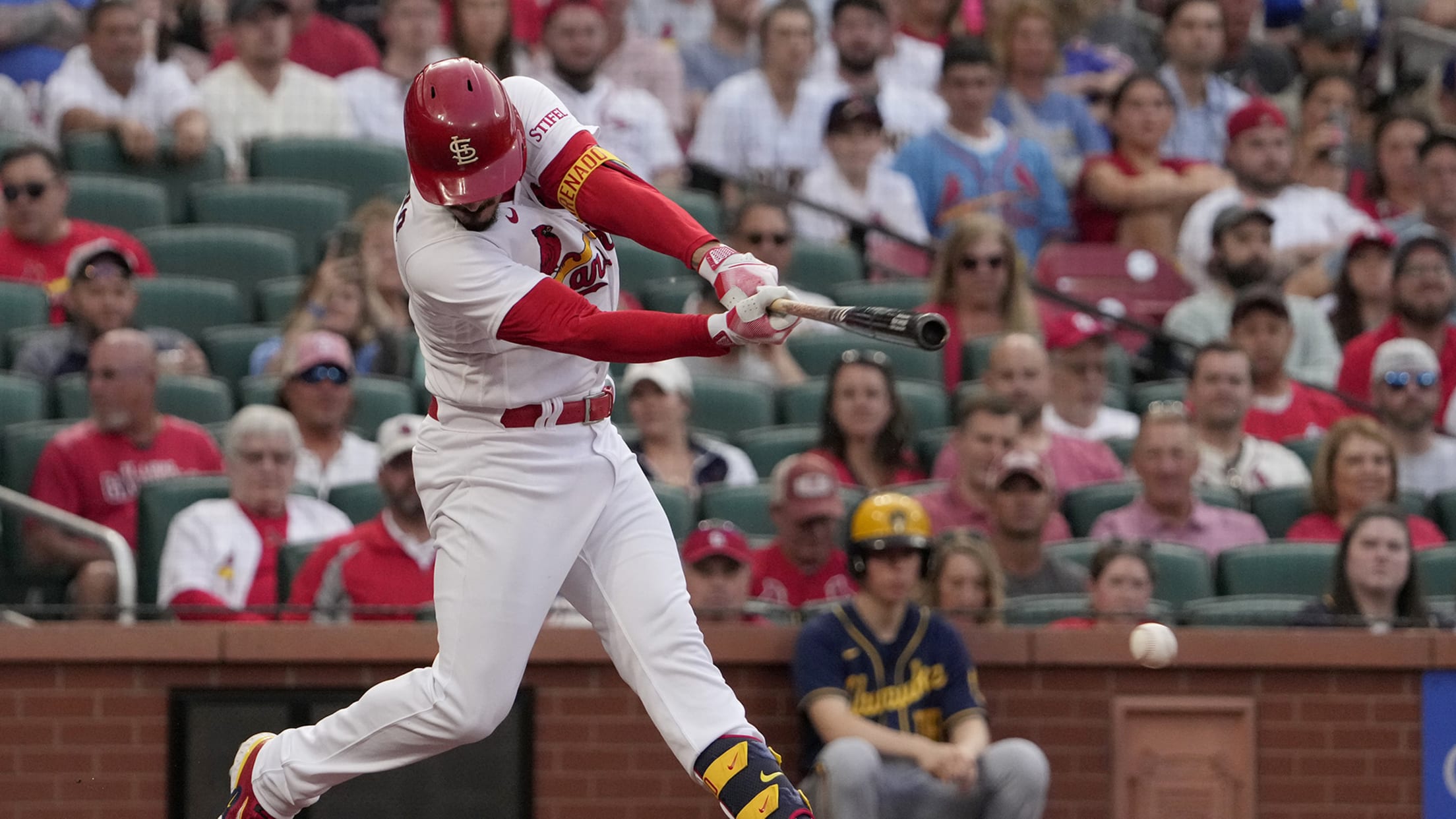 ST. LOUIS -- Having already set one career milestone (300th career HR) earlier this season against the Brewers, superstar third baseman Nolan Arenado wasted no time in notching another against the Cardinals' NL Central rivals on Wednesday night. With his first-inning infield single that plated teammate Paul Goldschmidt -- giving
40-year dash! Vets Miggy, Rich Hill turn on jets for race to 1B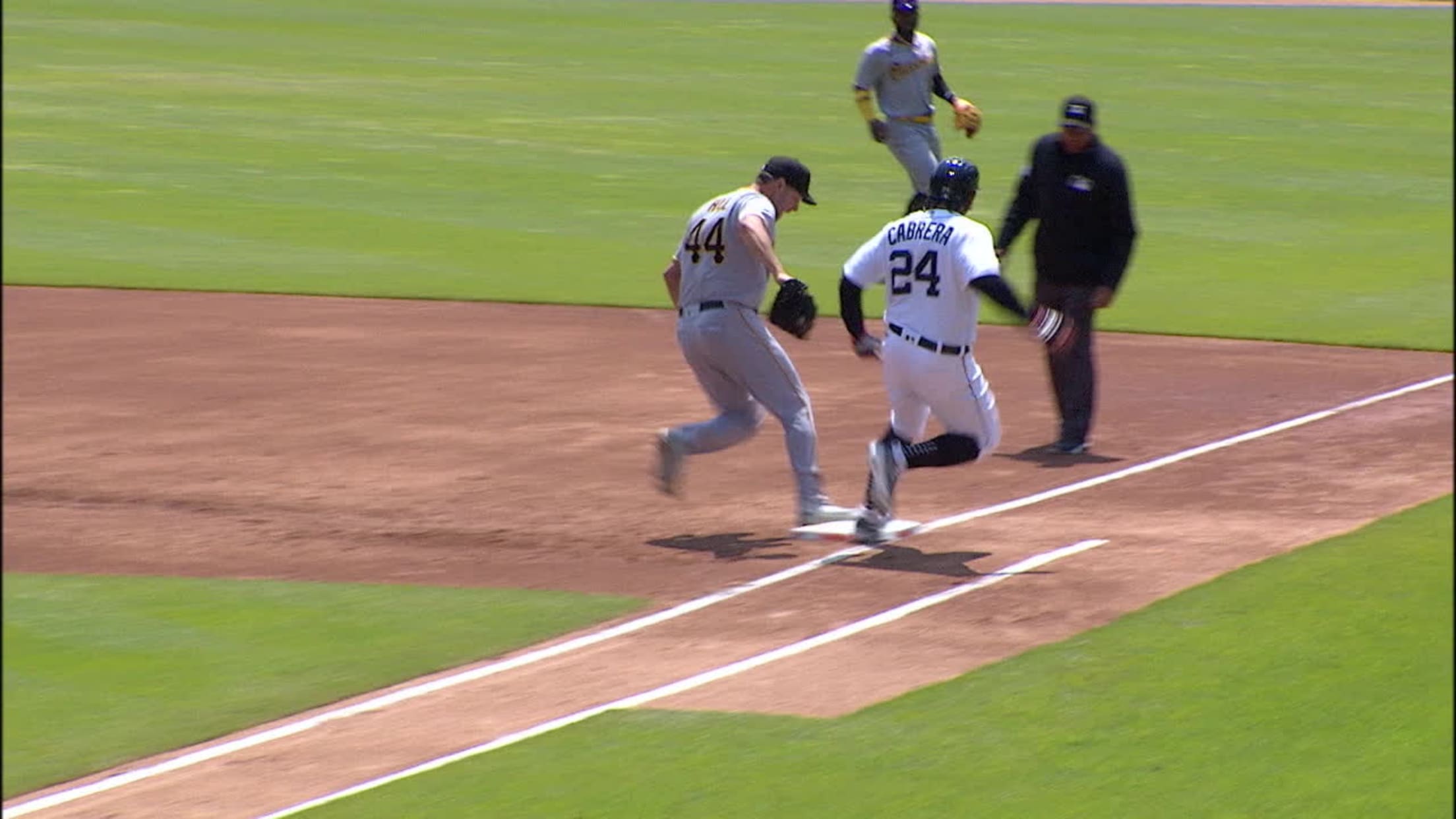 DETROIT -- Pheidippides' run from the battle of Marathon to Athens. Harry Truman's run through the Capitol. Roger Bannister's four-minute mile. And now, Rich Hill. Against the Tigers on Wednesday at Comerica Park, the 43-year-old hurler added his name to the list of history's unforgettable sprints. With two outs in
Holliday hit parade marches along on first five-knock night
Top-ranked Orioles prospect raises OPS to eye-popping 1.206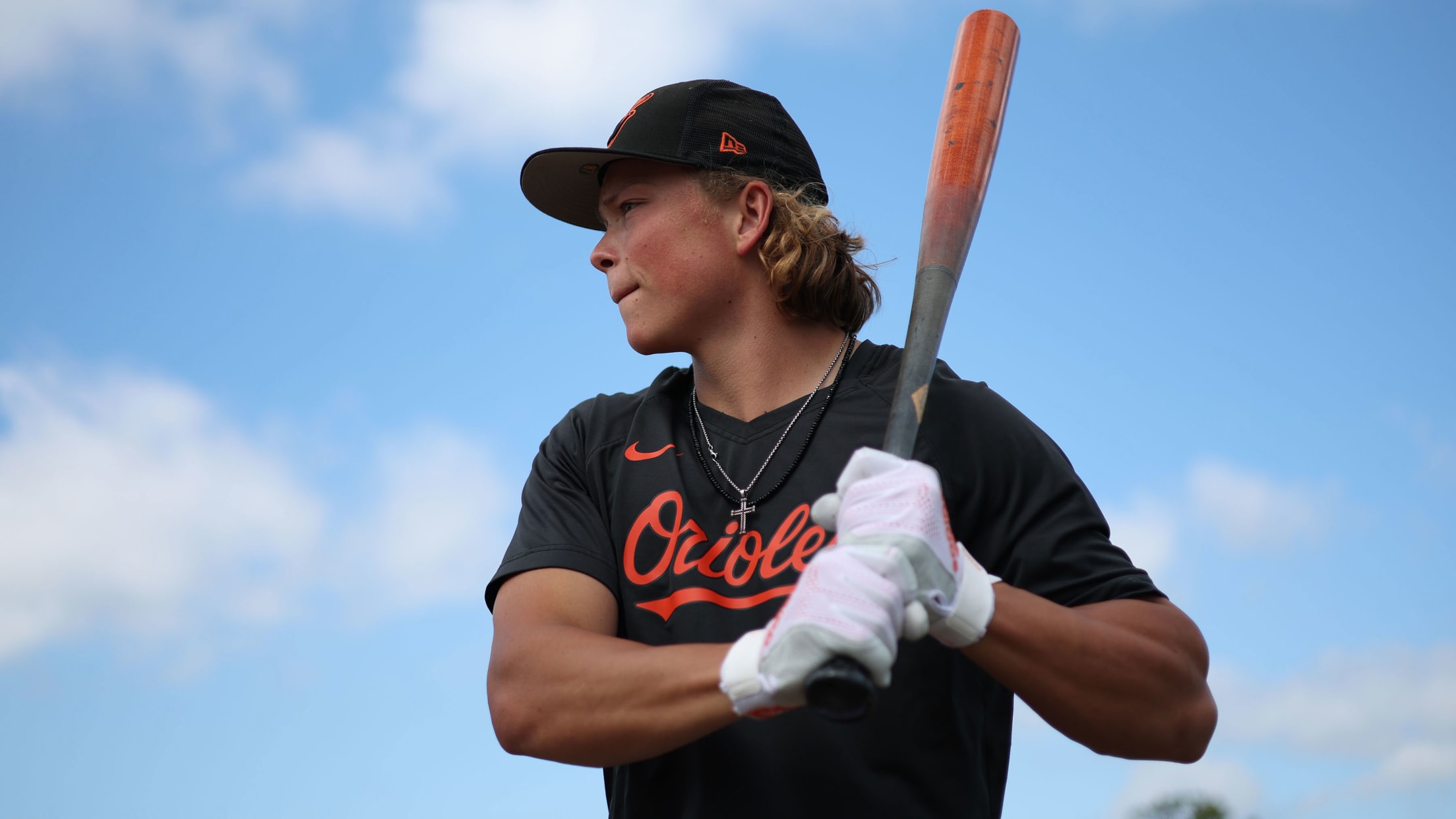 Just 24 hours after being thwarted of a chance at his first pro cycle due to rain, Jackson Holliday upped the ante: a five-hit, five-RBI, four-run night in which MLB's No. 3 overall prospect raised his OPS through the first six weeks of play to 1.206. Notching a quintet of
Injuries: May, Twins, Machado, Lodolo, Vlad Jr.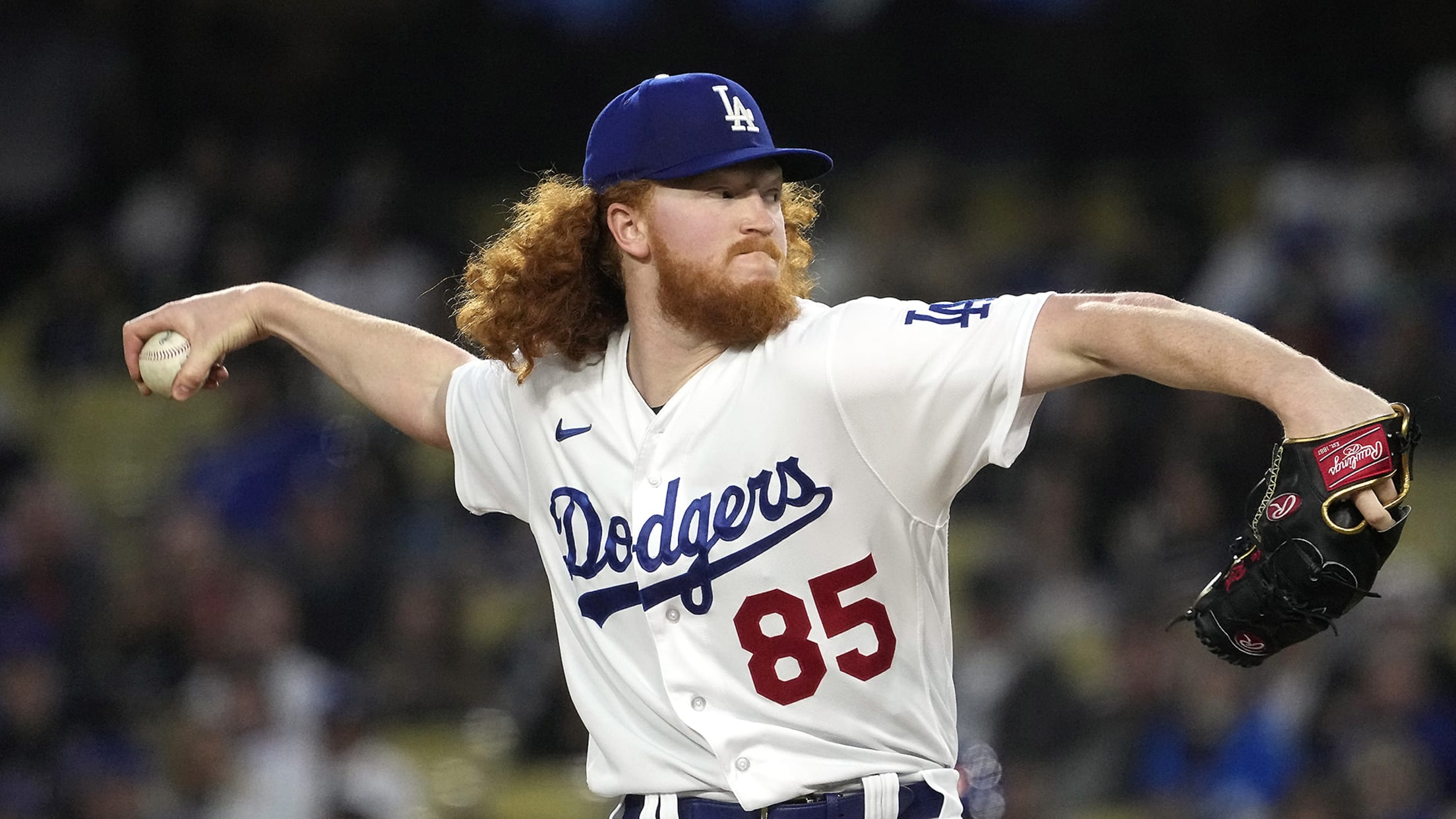 Stay up-to-date with all the latest news on injured and recovering players from across Major League Baseball.
Outman's slam powers Dodgers to 6th straight series win
Rookie outfielder hits his 2nd go-ahead grand slam of 2023 to push L.A. past Minnesota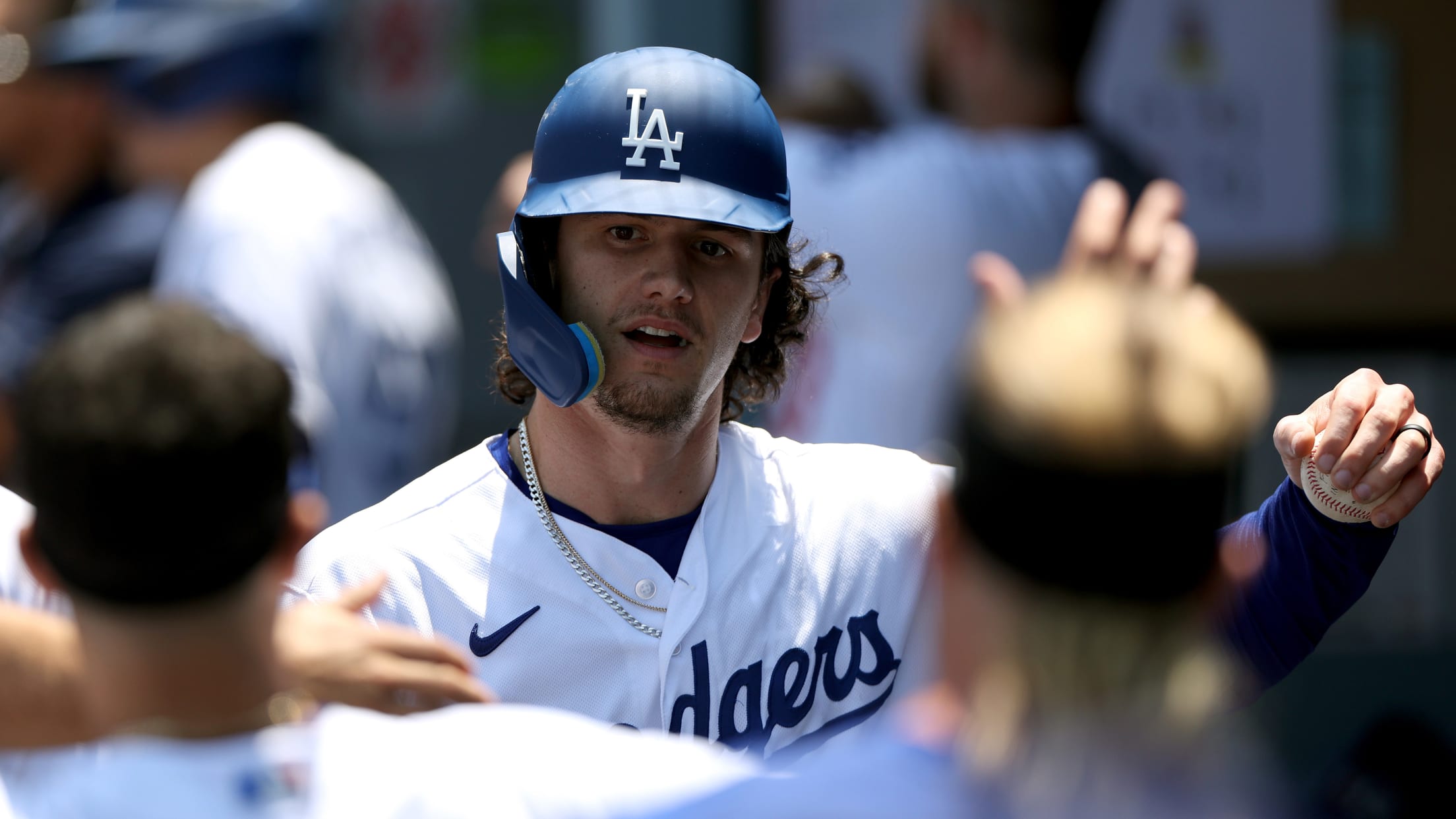 LOS ANGELES -- In his still-young career, rookie outfielder James Outman has been no stranger to big moments. The latest came on Wednesday at Dodger Stadium against the Twins in the form of a game-winning grand slam. The decisive swing gave the Dodgers a 7-3 victory and helped secure a
10 hottest rookies right now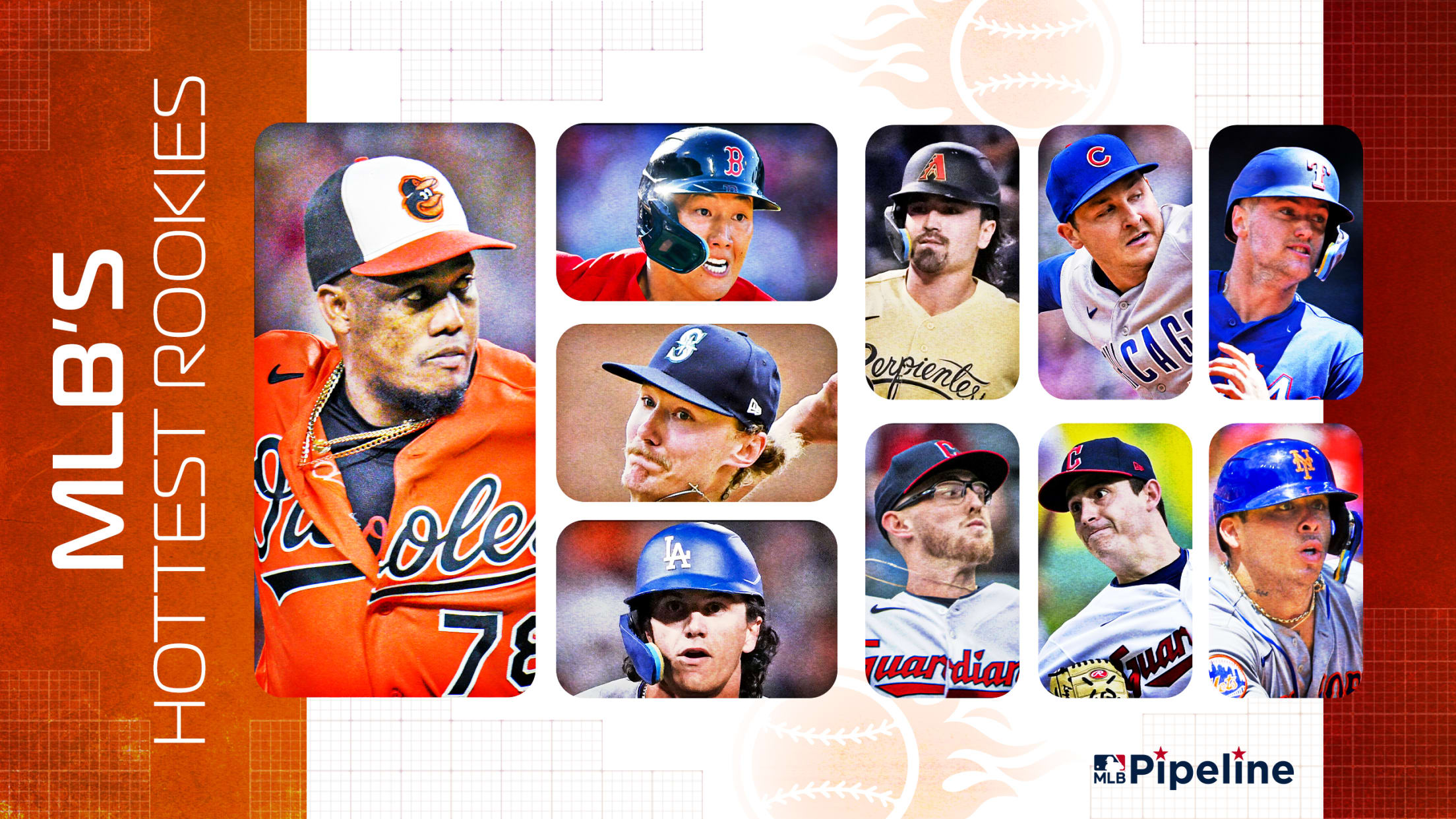 Welcome to the MLB Pipeline Rookie Hot List for the past 30 days. This is the second 2023 rendition of MLB.com's monthly look at the rookies on a roll around the Major Leagues. Friendly reminder: as always, this is not about who's going to win Rookie of the Year. And
Doval shoulders heavy load as Giants sweep Phillies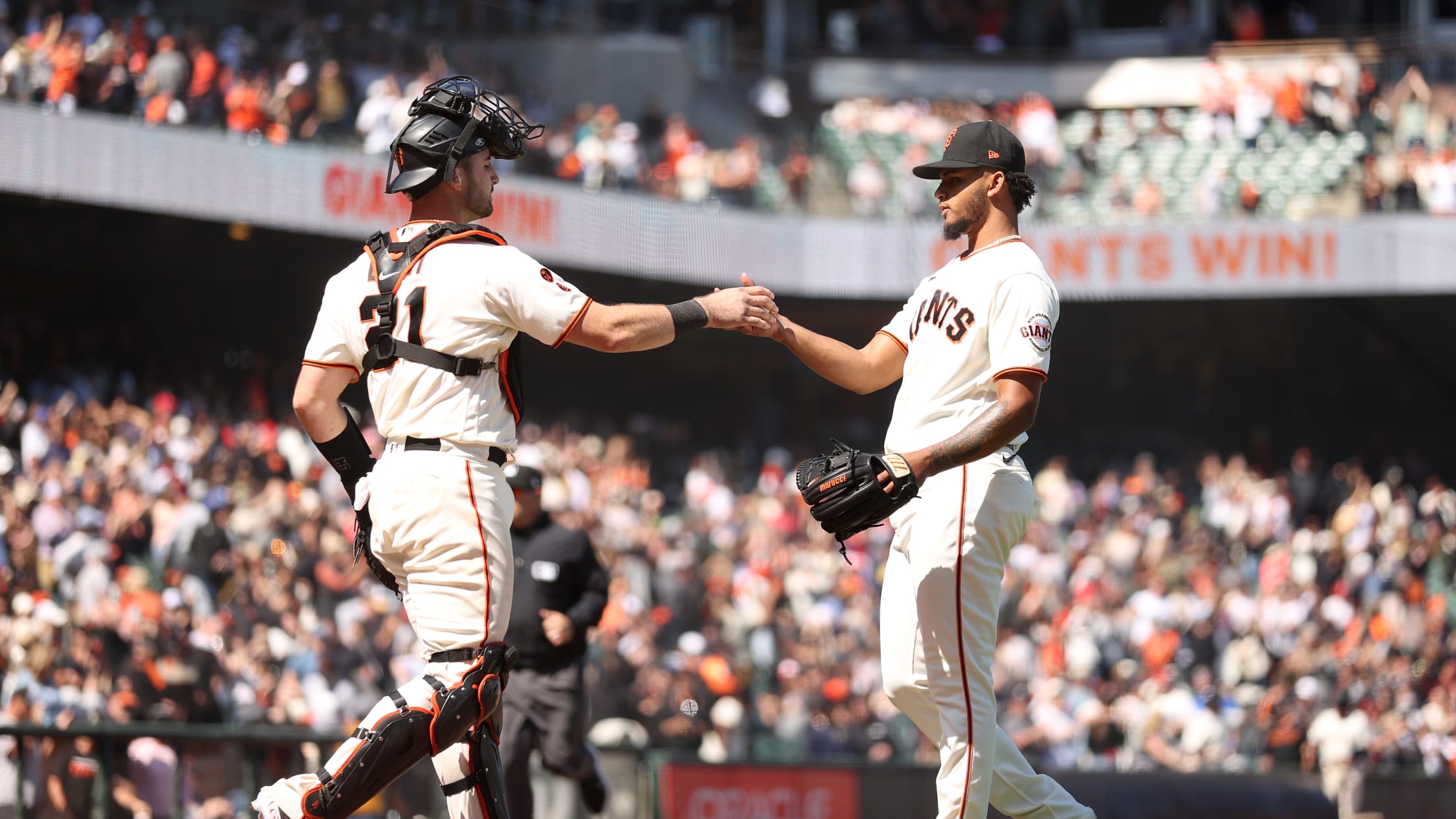 SAN FRANCISCO -- The Giants had been hoping to get some length out of Ross Stripling following a rare short start from Alex Cobb on Tuesday, but another injury concern ended up forcing them to stage an impromptu bullpen game for the second consecutive day. Stripling exited his start in
Fletcher's clutch outfield assist switches Arizona's luck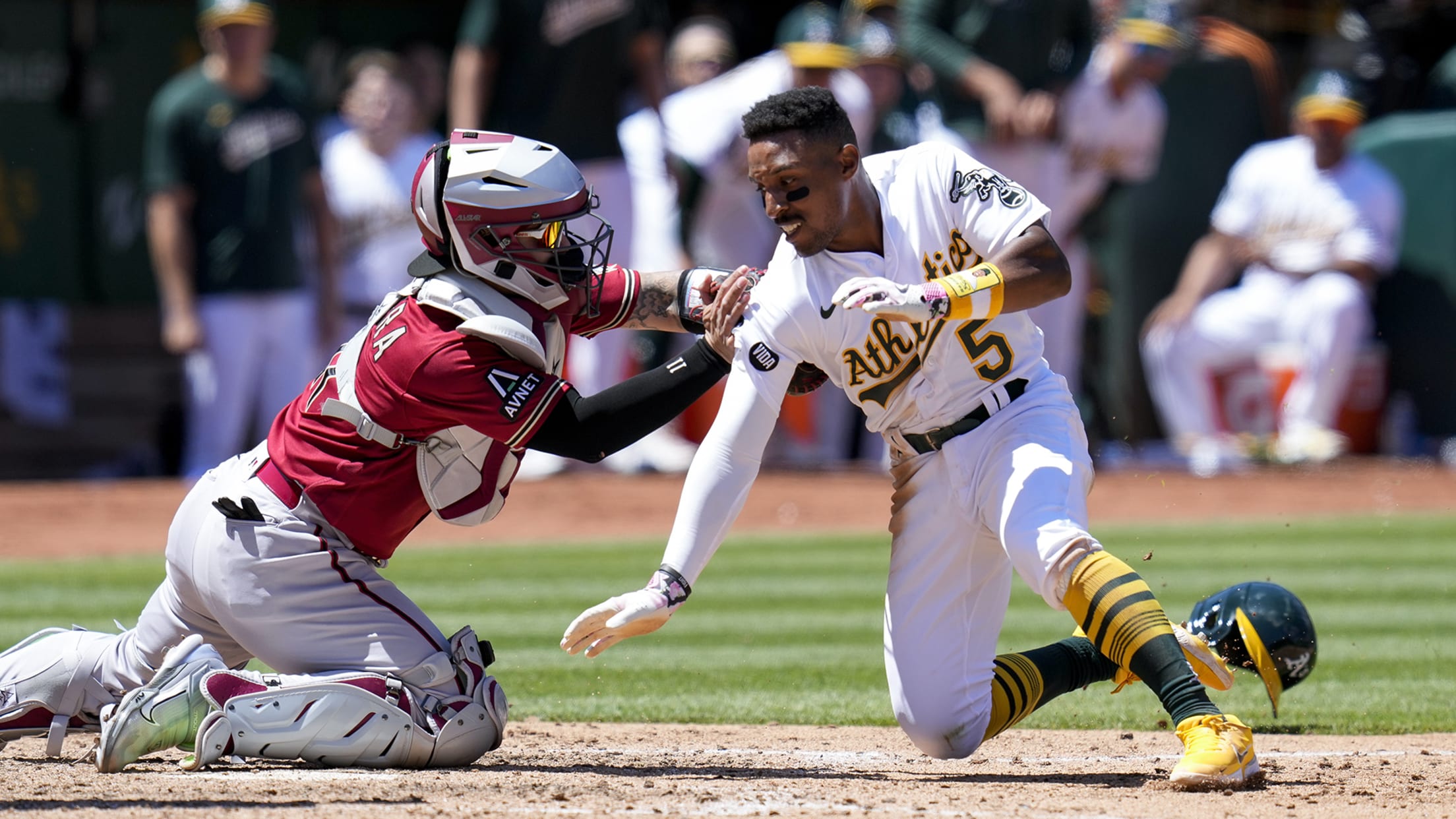 OAKLAND -- When the D-backs returned to the Coliseum a little more than 10 hours after they had departed, they were spent, both physically and mentally, following Tuesday night's hard-fought loss in 12 innings. It was their first time playing extra innings in 2023, and the four-hour, nine-minute marathon was
Bigger, stronger Liberatore dazzles in season debut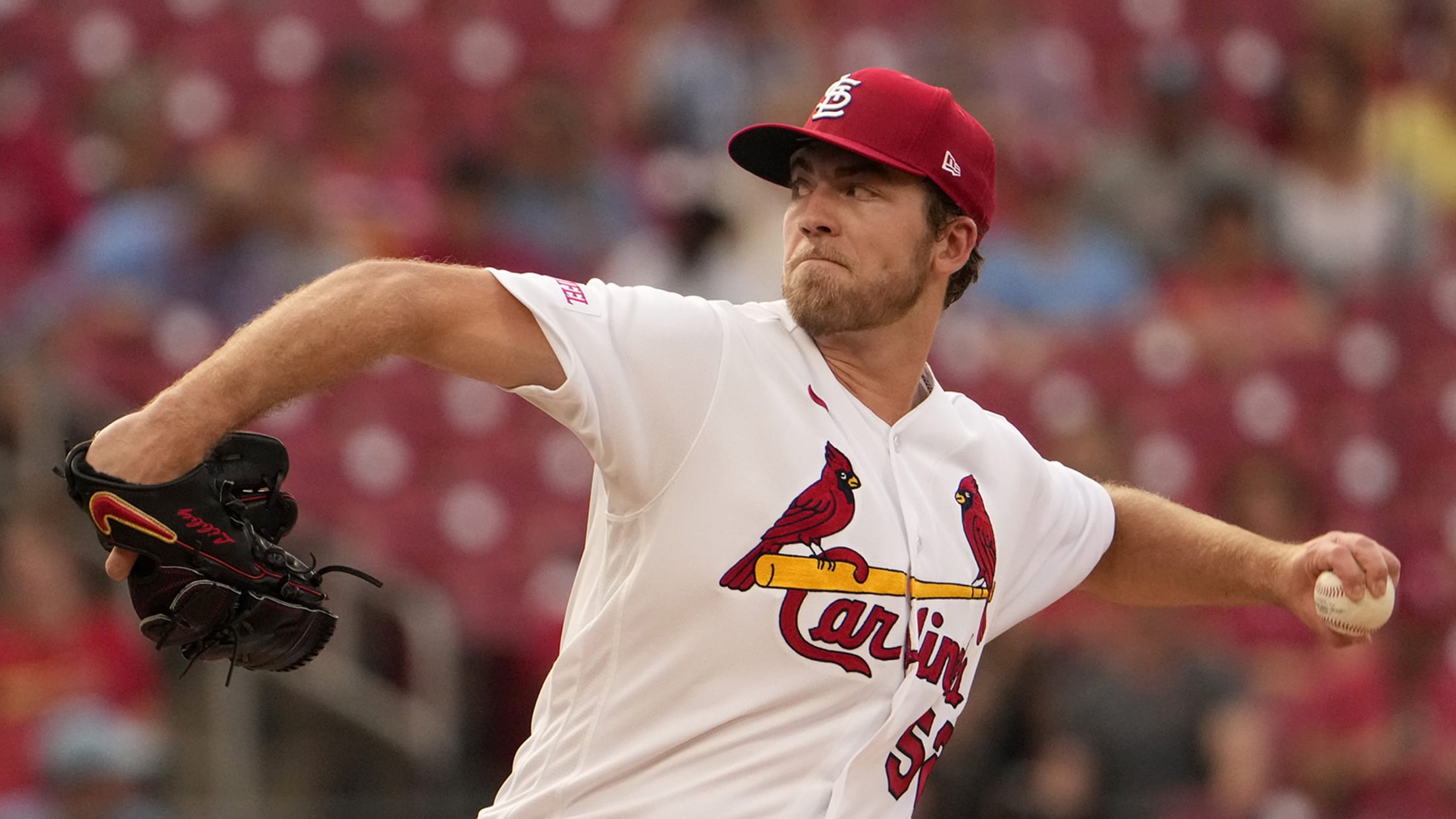 ST. LOUIS -- Each time he forced down that second breakfast, piled more food onto his plate for dinner or downed another protein shake before bed, Matthew Liberatore would think about nights like Wednesday when he'd be standing in the middle of the diamond at Busch Stadium and still going
Bradish shows Halos what they missed with one-run gem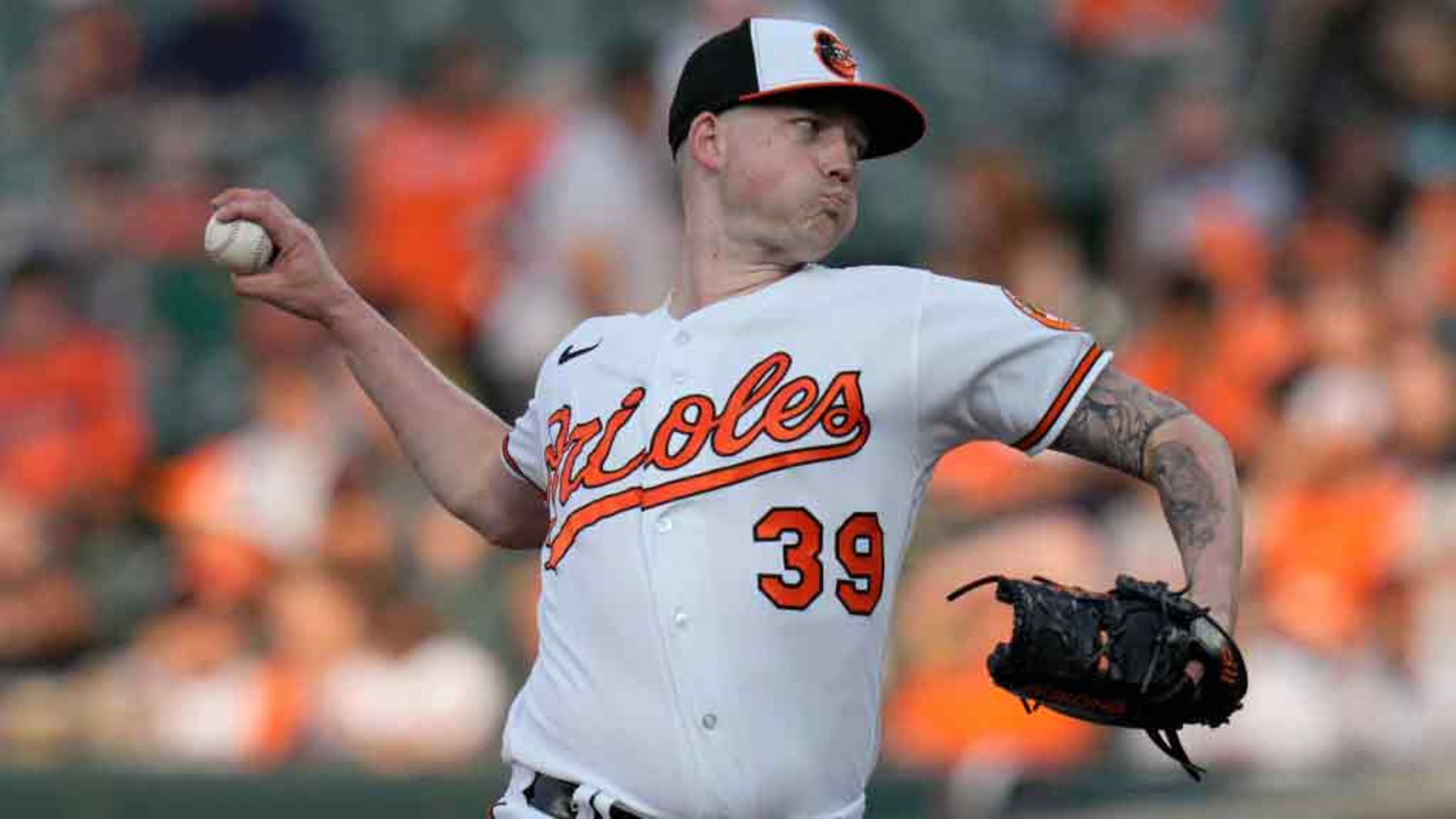 BALTIMORE -- The Angels once hoped to develop Kyle Bradish into a frontline starting pitcher, after they selected the former New Mexico State right-hander in the fourth round of the 2018 MLB Draft. However, his time in the organization wasn't long. Eighteen months later, Bradish was among the four pitchers
They started slowly, but these 9 hitters are hot now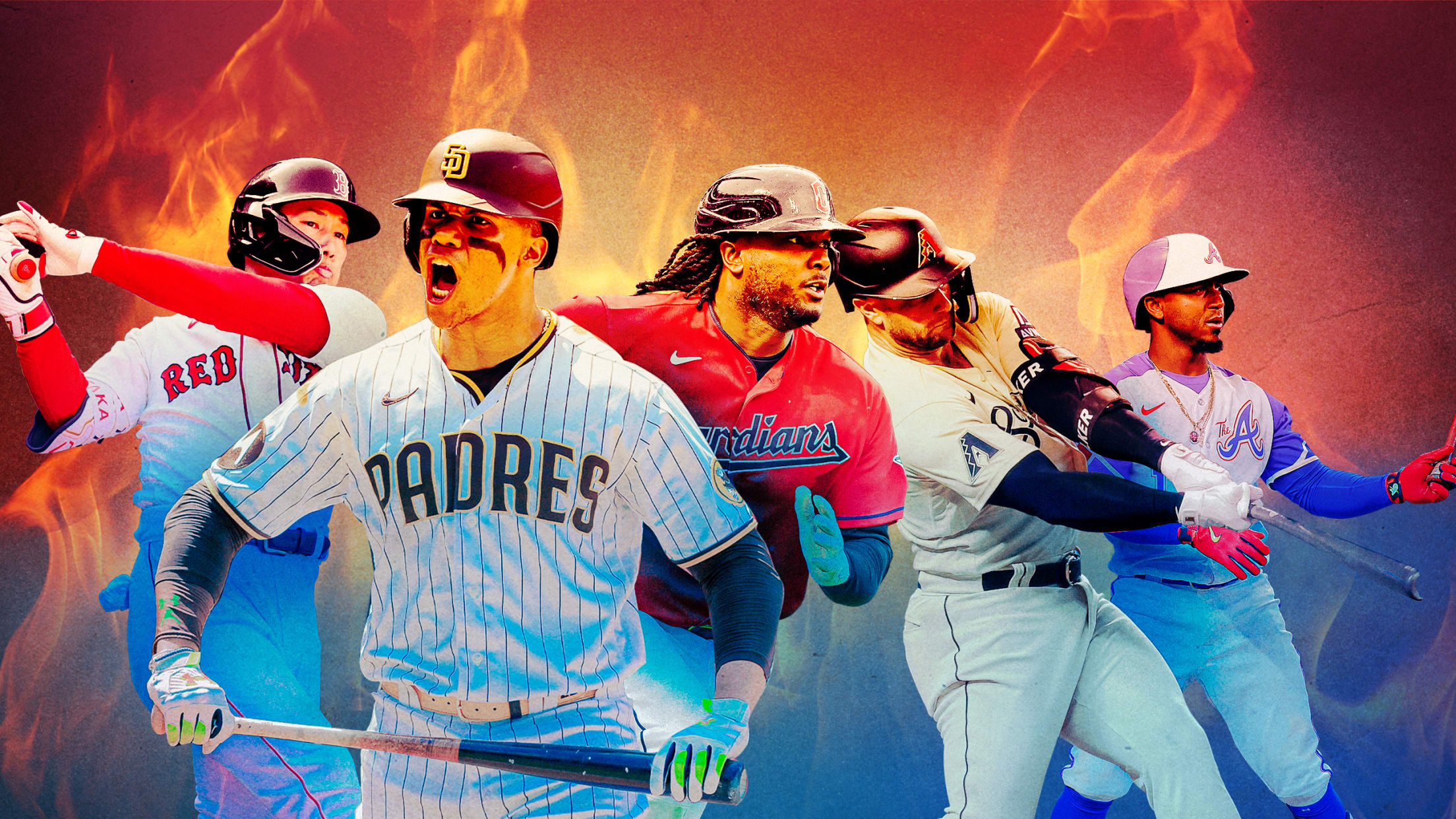 Are you a morning person? Perhaps you are raring to go from the second you jump out of bed, ready to attack the day. Kudos to you. But then there are the rest of us who need some time -- and perhaps a cup of coffee or three -- to
Bello earns birthday win while Pivetta heads to bullpen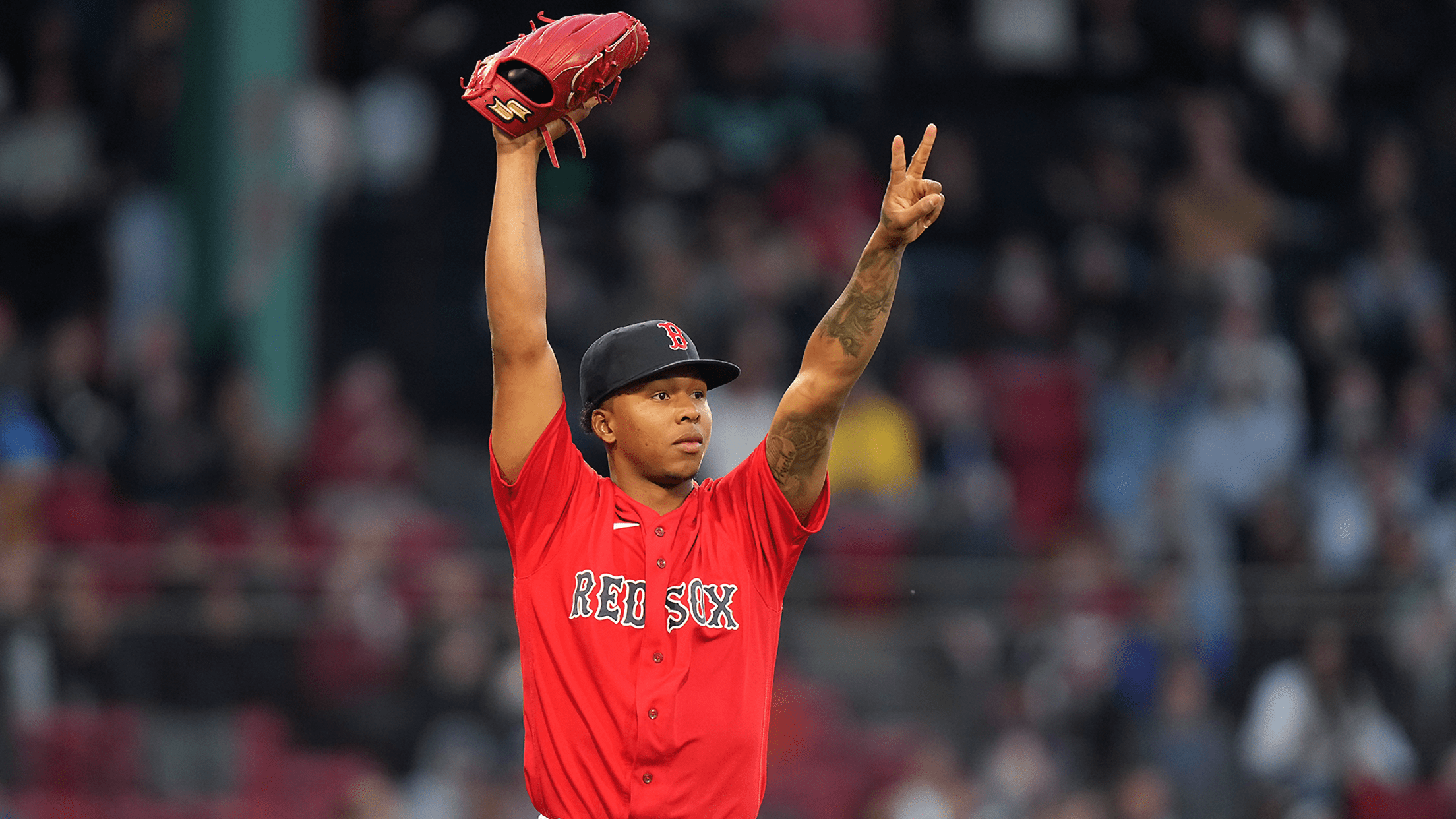 BOSTON -- As far as 24th birthday celebrations go, there are few better ways to do it than earning a victory for the Red Sox at Fenway Park. Brayan Bello took some twists and turns getting there, reaching career-highs in walks (five) and pitches (107) over five innings on a
'He's nasty': Cabrera showcases ace-like ability vs. Nats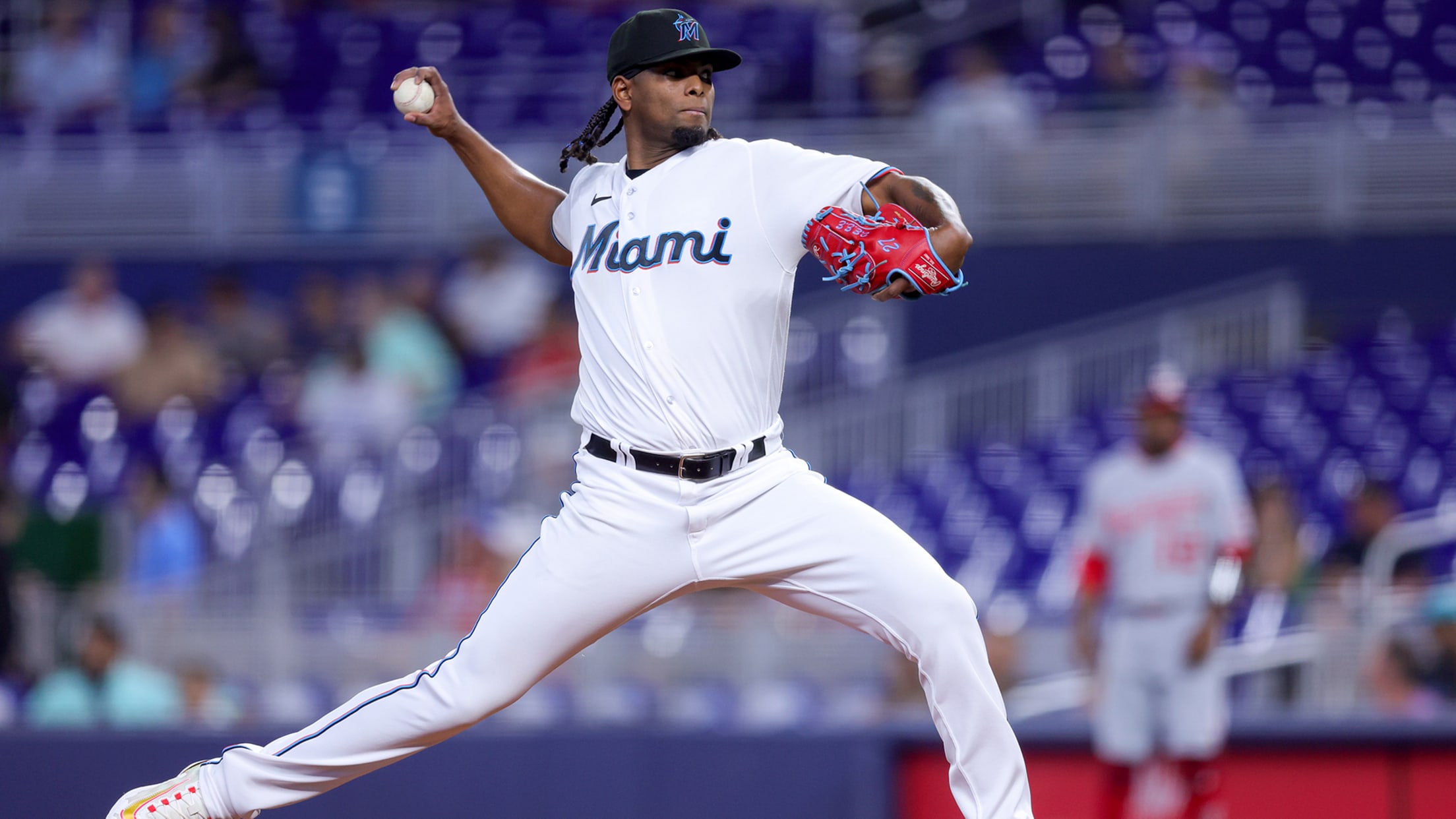 MIAMI – Marlins right-hander Edward Cabrera oozes frontline potential. His inability to throw strikes, however, has held him back from reaching his ceiling. For the first time in his young Major League career, Cabrera went at least five innings without issuing a walk in Wednesday night's 4-3 victory over the